When the slavering book-beast in my brain caught wind of the Book Riot Read Harder challenge in January, it demanded I participate in ALL THE CHALLENGES!!! I narrowed it down to two…okay, so really four…BUT I'm currently focusing on the one from BookRiot and the one created by PopSugar.
With 50 tasks potentially totaling 52 books read, the PopSugar challenge is the most extensive. I'm now over halfway through (with no overlaps!), and I have three clear favorites: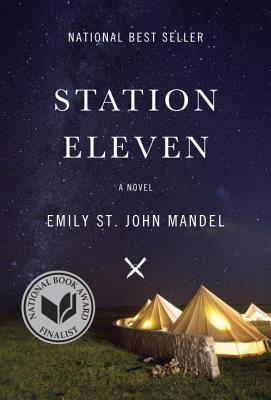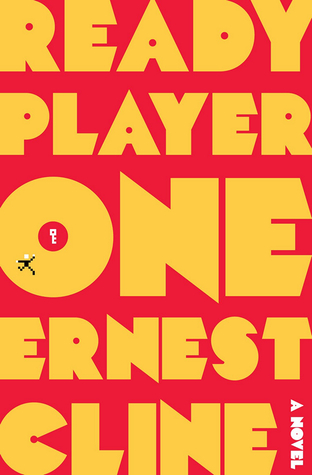 Station Eleven, by Emily St. John Mandel – There was no one thing that pulled me into this story, but by the time I finished I was so overwhelmed and amazed I just sat there hugging the book like a cherished stuffed animal.
Something Rich and Strange, by Ron Rash – I love the way Ron Rash writes. He creates such a quiet, almost soothing atmosphere in his stories that the ratcheting tension is nearly undetectable until he hauls back and punches you right in the gut.
Ready Player One, by Ernest Cline – A virtual reality scavenger hunt with real-life consequences + a narrative practically creaking under the weight of several decades worth of pop culture references, both subtle and blatant = ALL THE YES.
Several other books stood out above the rest, including All the Light We Cannot See, The Sisters Brothers, and Serena. The YA trilogy, The Madman's Daughter, has also become a favorite. Here are the challenge tasks I've completed so far:
01) A book with more than 500 pages: All the Light We Cannot See, Anthony Doerr
03) A book that became a movie: Serena, Ron Rash
04) A book published this year: The Girl on the Train, Paula Hawkins
05) A book with a number in the title: Ready Player One, Ernest Cline
06) A book written by someone under 30: Red Queen, Victoria Aveyard
07) A book with nonhuman characters: The Devil's Detective, Simon Kurt Unsworth
09) A book by a female author: Diamond Head, Cecily Wong
10) A mystery or thriller: In the Woods, Tana French
11) A book with a one-word title: Goodhouse, Peyton Marshall
12) A book of short stories: Something Rich and Strange, Ron Rash
13) A book set in a different country: Hausfrau, Jill Alexander Essbaum
14) A non-fiction book: Lives in Ruins, Marilyn Johnson
15) A popular author's first book: The Secret History, Donna Tartt
17) A book a friend recommended: Bellweather Rhapsody, Kate Racculia
19) A book based on a true story: The Revenant, Michael Punke
20) A book at the bottom of your to-read list: Mosquitoland, David Arnold
23) A book more than 100 years old: The Island of Dr. Moreau, H.G. Wells
27) A book you can finish in a day: Motherfucking Sharks, Brian Allen Carr
28) A book with antonyms in the title: Pretty Ugly, Kirker Butler
32) A trilogy: The Madman's Daughter>Her Dark Curiosity>A Cold Legacy, Megan Shepherd
33) A book from your childhood: Inside the Walls of Troy, Clemence McClaren
35) A book set in the future: Station Eleven, Emily St. John Mandel
36) A book set in high school: The DUFF, Kody Keplinger
38) A book that made you cry: Missoula, Jon Krakauer
40) A graphic novel: The Lost Boy, Greg Ruth
41) A book by an author you've never read before: The Sisters Brothers, Patrick deWitt