This August I read five fiction books and a slew of graphic novels – a list of which can be found in a separate post.  One of the books, Harrison Squared by Daryl Gregory, was highly entertaining and I insisted Emma read it as well.  Our joint review will be coming soon!
In the meantime, here are my thoughts on the other books I finished this month:
Re Jane, by Patricia Park
I ended up appreciating this retelling of Jane Eyre more than I expected to, considering the source material isn't one of my favorites (although I don't dislike it). She managed to capture and, in some instances, enhance the better parts of the original story. I especially liked the ending – it was more realistic and satisfying than Bronte's. Also, it was awesome to read about South Korean culture, and I enjoyed the comparison of social norms in Korea itself versus the immigrant population in New York City.
Two Across, by Jeff Bartsch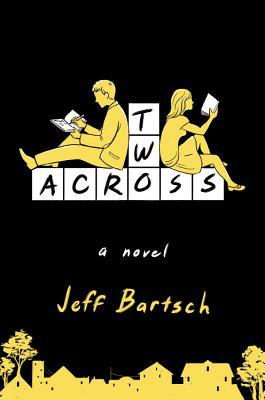 This book was mostly fantastic. It celebrated words and wordplay and spelling and language in so many ways. The two main characters are very intelligent and their relationship is sweet without being saccharine.  They can also be very annoying, but…teenagers.  That ending though.  The plot operates on a particular level of fantasy – like a mildly madcap Cary Grant/Katherine Hepburn feature – until literally the last page, when the author dishes out a walloping great fistful of realism.    The book was generally whimsical and improbable up to that point, skimming over the few heavier moments without much reflection.  Rather than make it more poignant and emotional, the conclusion forced me completely out of the story and left me cold.
The Room, by Jonas Karlsson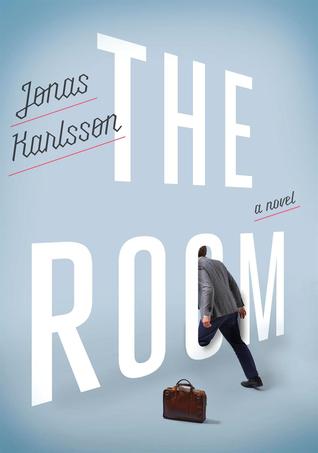 I love unreliable narrators, especially when their thought processes veer off into a bizarre version of reality. This book has exactly that kind of narrator.  He is strange, smug, and so sure that it's the rest of the world that's crazy, not him.  The story is surreal and filled with the sort of absurdist humor that seems to lend itself so well to office settings.  It's pleasantly reminiscent of Office Space and both the UK and US versions of The Office without feeling like a derivative retread.  If only we could put Bjorn in a conference room with David Brent, Dwight Schrute, and Milton Waddams…
The Haunted Looking Glass, edited by Edward Gorey
I grew up with a copy of this book on my mother's bookshelf, but never worked up the courage to read it. After being exposed to Scary Stories to Read in the Dark and its sequels, I never quite trusted horror as a genre and Edward Gorey's creepy illustrations in this anthology were almost as affecting as Stephen Gammell's charming visuals from the aforementioned bastions of trauma. As an adult, I've become less reticent about reading horror, and it was exciting to finally read this book. There are a handful of standout stories, but most of them would probably have been more effective during their original time period. However, all of them are well-written and contain plenty of spooky and suspenseful moments.