In late July, I was struck down by a reading rut, the result of struggling to finish a much anticipated book that left me almost totally disappointed.  When my sister sent me a link to Epic Reads' Reading Decathlon a few weeks later, I realized it might be the perfect way to break free of the funk and clear out my library pile to boot.  I decided to go whole hog and attempt a gold medal by reading 10 novels in 10 days.  I chose my books strategically, taking into account length, readability, and due dates.  I also picked up 5 graphic novels as a contingency plan, so I could at least claim silver if the gold became unreachable.
It worked out perfectly – starting at approximately 7pm on August 14th and ending at 7pm August 24th, I made it through 10 books AND got my reading mojo back.  Here's what I read: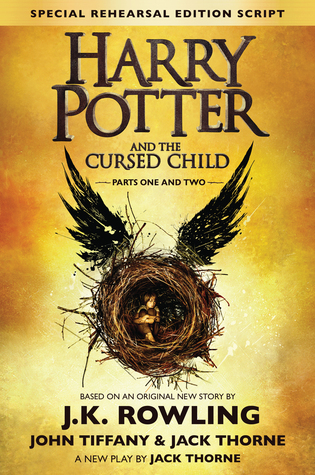 Harry Potter and the Cursed Child – This continuation of one of my all-time favorite series was fantastic.  Though a play script is obviously considerably bare bones compared to a prose novel, I had no trouble becoming immersed in Rowling's magical universe again.  The new characters (offspring of the original kids) were fun to explore, and the story itself was compelling.
Hot Milk – The plot outline of this short novel appealed to me on a personal level – a stagnating 20-something struggling with relationships old and new and not particularly healthy.  I appreciated some of the interactions between the main character and her hypochondriac mother and enjoyed the setting in coastal Spain.  It's an odd, poetic book, but ultimately not wholly engrossing for me.
13 Ways of Looking at a Fat Girl – This book was rough.  I have seen it touted as darkly clever and funny.  Dark – very.  Clever – sometimes.  Funny – not nearly as much as it needed to be.  She makes some truly wry and concise observations, but there isn't enough humor to balance out the negativity.  An intense book doesn't have to be funny, but this one shouldn't be recommended as a comedic look at the darker aspects of body image.
The Geek's Guide to Unrequited Love – This book was just plain sweet.  It's a quick, easy read with utterly relatable characters and a refreshingly realistic take on relationships both platonic and romantic.  Also, the story is set mostly at NYC Comic Con so it's chock full of nerdy fandom references from across the board.
Nice Girls Don't Have Fangs – This is a highly entertaining read.  The main character is snarky and relatable, and the story is reasonably compelling.  It doesn't provide anything revelatory in terms of vampire fiction or gothic mystery, but sometimes it's nice to pick up a book that isn't trying to be groundbreaking and just allows you to read for pure pleasure.
Every Anxious Wave – High Fidelity + scifi-lite.  My coworker recommended this book to me, and I have since recommended it to a couple of friends.  It's an imperfect story, but a fun ride.  I connected with all of the main characters and enjoyed the loving attention paid to music and music fans.  The time travel aspect and the associated rules (or lack thereof) was a neat tool, even if I found the characters' interactions with it a little frustrating on occasion.
A Head Full of Ghosts – I LOVED it.  This is one of those books that's just brimming with that sense of creeping unease.  Can any of the characters be trusted?  Is there really something paranormal going on?  It called to mind (likely intentionally) Shirley Jackson, and her way of building suspense out of simplicity.  I had to put this book down to do other things more often than I wanted to, and I couldn't stop thinking about it for a long time after I finished.
Mr. Splitfoot – I started this book and then put it down for weeks and weeks, unable to force myself to continue, but unwilling to DNF.  Ultimately I'm glad I pushed through – it's a well-written character study touched with some magical realism.  It was a bit of a slow start, but it builds into a fascinating story involving cults and ghosts and questionable people.
The Girl from Everywhere – The idea of traveling through time and space using a pirate ship and some maps is just awesome.  However, the execution wasn't completely satisfying.  The mechanics of this method of travel are never really explained, which is supposed to be justified by the protagonist's father withholding the secret of Navigation from her so she won't leave him.  Also, there were many interesting characters whose backgrounds were only teased at.  But the setting in 1800s Hawaii was fun, and I liked the incorporation of the local mythology.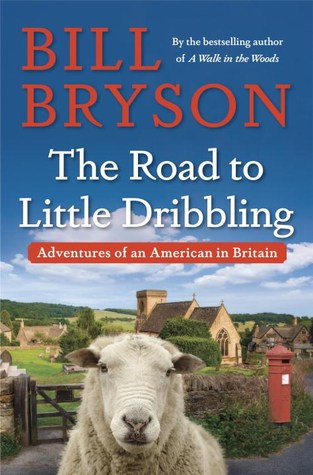 The Road to Little Dribbling – I enjoy reading Bill Bryson's books.  A Walk in the Woods, In a Sunburned Country, and of course the first I ever read, Notes from a Small Island, are all included on my list of favorites.  I was excited to read his latest, and it was generally pleasing.  He still has his dry humor and his ability to relate interesting facts without making them boring, but man, is he grumpy.  As often as I laughed out loud (which happened frequently), I also found myself rolling my eyes a bit whenever he went off on one of his many self-righteously indignant tangents.  Still, it was nice to revisit England from his perspective.
Save
Save