Passed the halfway mark on the PopSugar Ultimate Reading Challenge a few days ago!  I also hit 50 books out of the 150 I pledged to read on goodreads.  My goal now is to finish both PopSugar and Book Riot Read Harder by the end of June, if not sooner.  I'm not so much keeping pace with my sister anymore – originally I was maintaining a gap of only 3 books, but she's since pulled ahead by 8 books.  I've had a lot of new movies come in for me at the library, OKAY?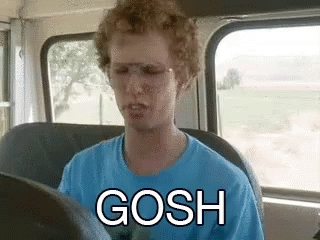 So far this year, PopSugar has been a lot of fun.  They expanded their task list to include 12 bonus categories, which I had at first intended not to attempt until I finished the main list.  In the interest of efficiency, though, I've decided to just consider them part of the challenge as a whole.  A good number of the books I've read up to now ended up earning five star ratings from me.  Here are three of them: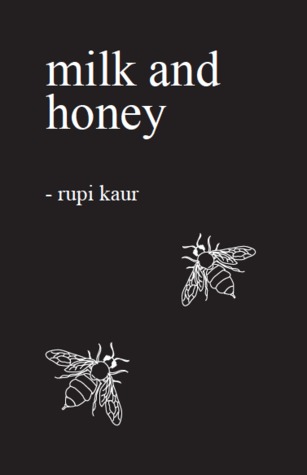 milk and honey by Rupi Kaur – I've mentioned it in other posts: poetry is not my thing.  It's often too opaque for me, though I can appreciate the lyricism of it at times.  This volume, however, hit me right at home.  I loved the free verse, I loved the language, I loved the artwork that appeared on some of the pages.  This work is accessible without pandering to any one sensibility.  It was emotional and moving.  At some point, I intend on purchasing a copy.
The Underground Railroad by Colson Whitehead – This book was brutal and compelling.  It often gave me chills, made me cry, and had me on the edge of my seat.  I liked how he conceptualized the Underground Railroad as a literal subterranean train system – the descriptions of the different stations made me wonder about the people who protected them and the places they were hidden.  The book also contains what has become one of my all-time favorite quotes.
Trainwreck: the Women We Love to Hate, Mock, and Fear…and Why by Sady Doyle – Participating in reading challenges has really pushed me to read beyond my fantasy/sci-fi/lady classics comfort zone and start picking up more books like this one.  Social and cultural analysis has always fascinated me (anthropology major), and feminism is becoming more important to me – this book makes a great contribution to the discussion in both areas.  It's well-researched, nicely balanced, and very readable.
Completed tasks:
2) On your TBR list for way too long – The Hobbit, J.R.R. Tolkien
3) A book of letters – Griffin & Sabine: an Extraordinary Correspondence, Nick Bantock
4) Audiobook – Gemina, Amie Kaufman and Jay Kristoff
8) Multiple authors – The Blumhouse Book of Nightmares, ed. Jason Blum
10) Cat on the cover – The Female of the Species, Mindy McGinnis
11) Author who uses pseudonym – The Bad Beginning, Lemony Snicket
12) Bestseller from genre you don't normally read – milk and honey, Rupi Kaur
14) Involving travel – The Underground Railroad, Colson Whitehead
15) With a subtitle – Trainwreck: the Women We Love to Hate, Mock, and Fear…and Why, Sady Doyle
17) Involving a mythical creature – The Gentleman, Forrest Leo
18) Read before that never fails to make you smile – Pride and Prejudice, Jane Austen
20) Career advice – The Subtle Art of Not Giving a Fuck, Mark Manson
21) Nonhuman perspective – Hammers on Bone, Cassandra Khaw
22) Steampunk novel – Etiquette & Espionage, Gail Carriger
25) Loved as a child – From the Mixed-Up Files of Mrs. Basil E. Frankweiler, E.L. Konigsburg
26) Author from a country you've never visited – Born a Crime: Stories from a South African Childhood, Trevor Noah
27) Title is a character's name – A Study in Charlotte, Brittany Cavallaro
28) Novel set during wartime – All Quiet on the Western Front, Erich Maria Remarque
30) With pictures – The Singing Bones, Shaun Tan
35) Set in a hotel – The Witches, Roald Dahl
36) Written by someone you admire – Scrappy Little Nobody, Anna Kendrick
37) Becoming a movie in 2017 – Annihilation, Jeff VanderMeer
39) First book in a series you haven't read before – These Broken Stars, Amie Kaufman and Meagan Spooner
42) Bestseller from 2016 – The Couple Next Door, Shari Lapena
47) Eccentric character – Trouble Makes a Comeback, Stephanie Tromly
51) Difficult topic – Between the World and Me, Ta-Nehisi Coates
52) Based on mythology – Norse Mythology, Neil Gaiman
Save