Another year of Read Harder down!  I really love doing these challenges, and it has had a noticeable impact on my reading habits.  I'm more willing to pick up books that 4 years ago I would have passed over after making a snap judgement.  I'm less intimidated by tough topics, particularly political non-fiction.  My understanding of the world only expands and grows more complex with every book I read that's written by an author who isn't white and/or male and/or cishet and/or American.  And these challenges have shown me that I can always do better.
Now for a few of the amazing books I read for the second half of this challenge: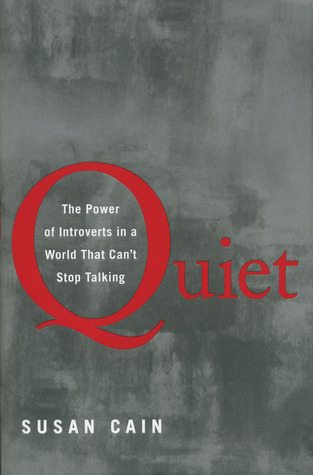 Dawn by Octavia E. Butler – I never read anything by Octavia Butler until this year, and I have been absolutely, totally, and tragically missing out.  If you've never read anything by her, GO.  GO NOW.  To the library, a bookstore, amazon.com JUST GO.  That's all I have to say about that.
Quiet: The Power of Introverts in a World that Can't Stop Talking by Susan Cain – I consider myself a hardcore introvert, and as I get older I get more comfortable with that reality.  But for a long time I just thought I was some kind of weirdo and therefore deficient in the eyes of people who fit society's expectations for 'normal'.  Quiet helped me to better understand introversion, and it was fascinating to learn how American culture has continuously pushed extroversion as the ideal personality type for every situation.  Even if that's not changing anytime soon, it's nice to feel validated.
The Incarnations by Susan Barker – I finished this book back in January, and it's really stuck with me.  It's not gentle or soft or even particularly happy, but it's compelling and immersive.  Barker seamlessly weaves every thread together, taking the reader through Chinese history and mythology while examining the complexities of human relationships.  This isn't a beach read – be prepared to be challenged, appalled, heartbroken, and riveted.
Completed Tasks
1) A book published posthumously – Ariel, Sylvia Plath
2) A book of true crime – The Map Thief, Michael Blanding
3) A classic of genre fiction – Treasure Island, Robert Louis Stevenson
4) A comic written and illustrated by the same person – Through the Woods, Emily Carroll
5) A book set in/about a BRICS country – The Incarnations, Susan Barker
6) A book about nature – The Botany of Desire: A Plant's Eye View of the World, Michael Pollan
7) A western – True Grit, Charles Portis
8) A comic written or illustrated by a person of color – Black Panther: World of Wakanda, Roxane Gay et. al
9) A book of colonial/postcolonial literature – Heart of Darkness, Joseph Conrad
10) A romance novel by or about a person of color – Destiny's Captive, Beverly Jenkins
11) A children's classic published before 1980 – The Wonderful Wizard of Oz, L. Frank Baum
12) A celebrity memoir – Believe Me: A Memoir of Love, Death, and Jazz Chickens, Eddie Izzard
13) An Oprah Book Club selection – The Road, Cormac McCarthy
14) A book of social science – Quiet: The Power of Introverts in a World that Can't Stop Talking, Susan Cain
15) A one-sitting book – Binti, Nnedi Okorafor
16) The first book in a new-to-you YA/middle grade series – How to Hang a Witch, Adriana Mather
17) A scifi novel with a female protagonist by a female author – Dawn, Octavia E. Butler
18) A comic that isn't published by Marvel, DC, or Image – Lumberjanes, Vol. 7: A Bird's Eye View, Shannon Watters
19) A book of genre fiction in translation – Penance, Kanae Minato
20) A book with a cover you hate – Bridget Jones's Diary, Helen Fielding
21) A mystery by a person of color or LGBTQ author – The Cutting Season, Attica Locke
22) An essay anthology – We Were Eight Years in Power: An American Tragedy, Ta-Nehisi Coates
23) A book with a female protagonist over the age of 60 – At Bertram's Hotel, Agatha Christie
24) An assigned book you hated – A Separate Peace, John Knowles